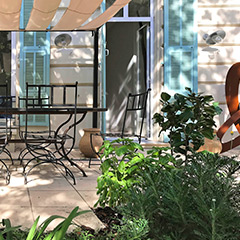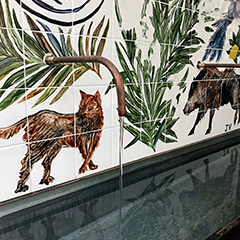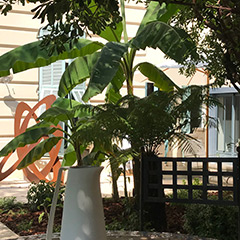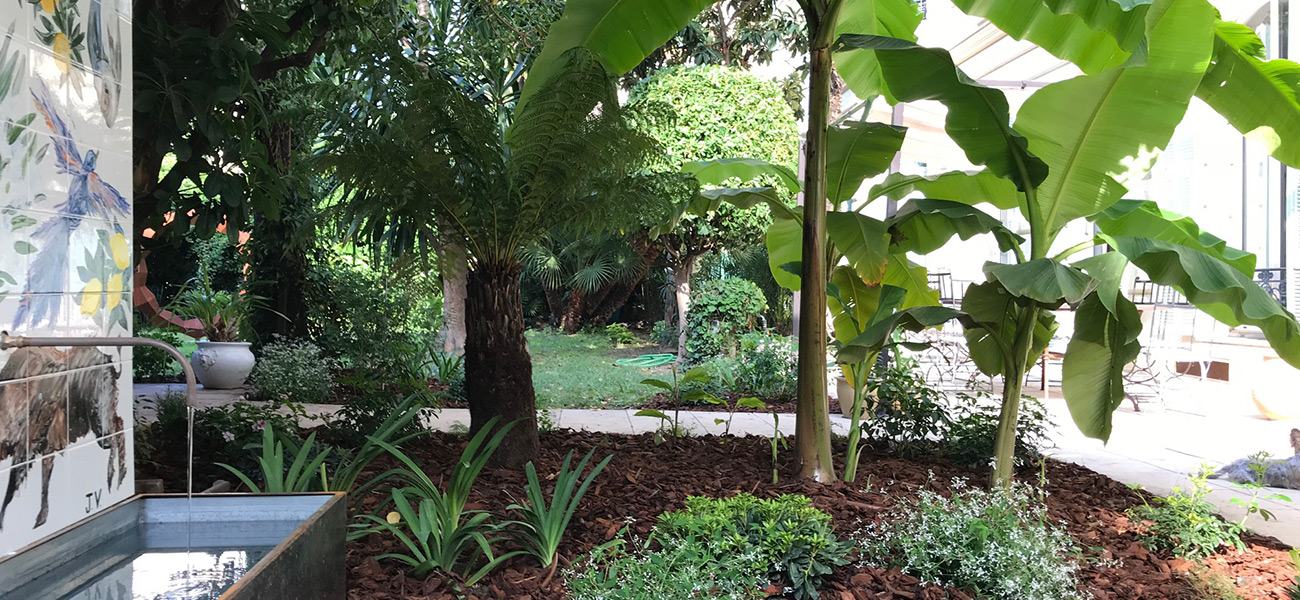 At CASA MUSA we take care to protect your health and therefore nature as much as possible.
Also, we don't use chemicals in the garden and respect each plant. Banana trees are very young and promising. Tropical trees such as Chamaerops, Trachycarpus, Yucca and Cyca offer its tropical nature.
Deckchairs, a lounge under the arbor of jasmines and bougainvilleas invite you to have a rest and enjoy the calm of a garden in the city.
Every winter (from December to February), our orange tree gives us its delicious fruits and the proof of it is your orange juice for breakfast. Regarding to short-circuits, it couldn't be better!