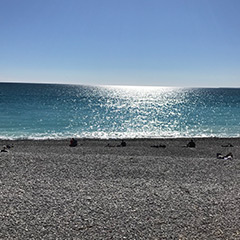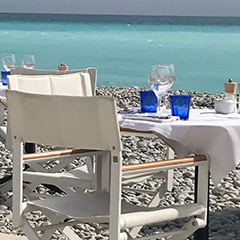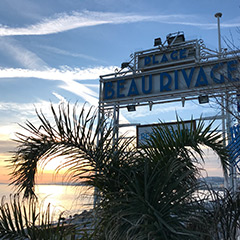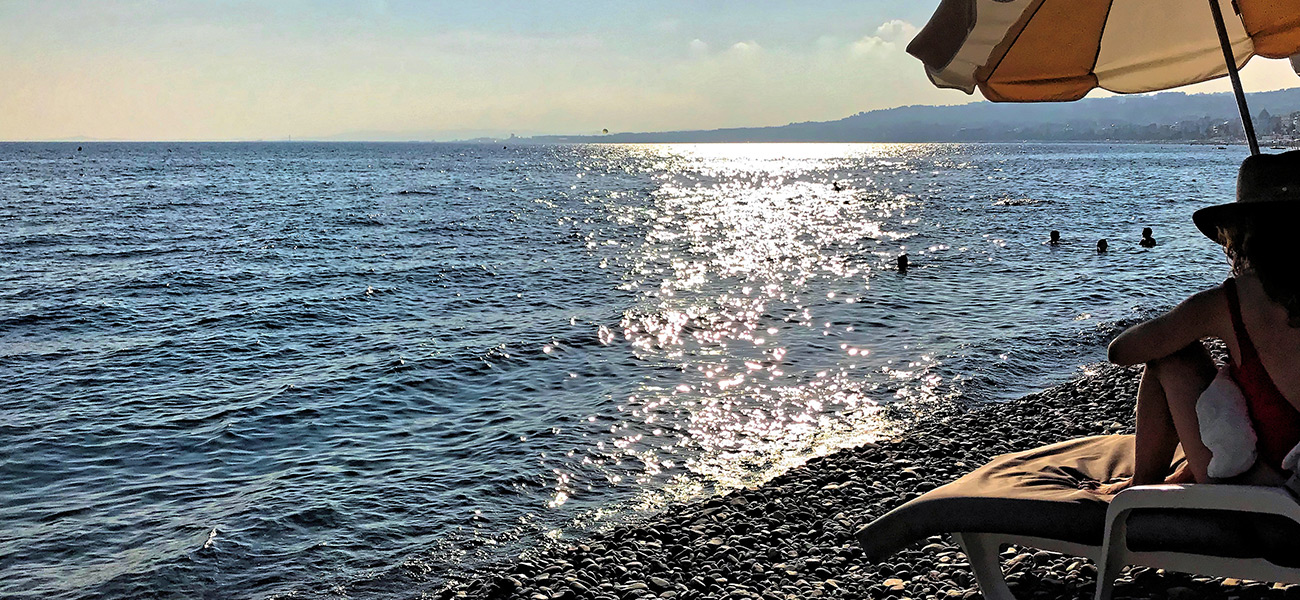 The English Promenade and its pebble beaches are waiting for you and it's just ten minutes walk from CASA MUSA.
The "Big Blue" is an unique blue and we 're never tired of contemplating it every season.
From May to the end of October, you can swim there and walk in winter admiring the bay and the brave people who take advantage of a bit of sunshine (more than 300 days a year) to dive there.
Le Galet, le Beau-Rivage or le Rhul, our selection of pretty private beaches, offer you mattresses, towels and parasols as well as delicious meals for lunch and dinner. (The price is approximately 25€ to 30€ per person per day).
If you prefer public beaches, travel light! CASA MUSA provides you with mats free of charge and offers you, with the purchase, a selection of Foutas. (The price is approximately 15€ to 20€).